We asked our Applications Engineer Ludwig Benz a few questions about his career and personal life. Read here what he has to say about himself and his everyday work as a process specialist at Steinemann.
Editor: Ludi, you have been working for Steinemann for over 30 years now. But we first wanted to ask you a few personal questions …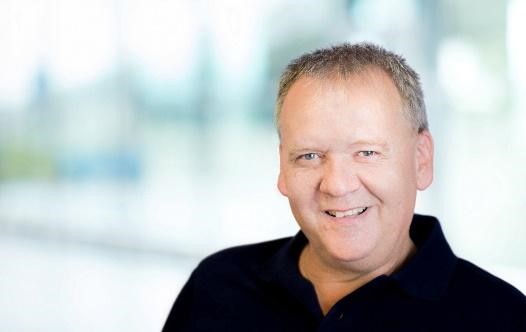 | | |
| --- | --- |
| Rock or Pop? | Rock |
| Summer or winter? | Summer |
| Sleep in late or get up early? | Sleep in! |
| Coffee or tea? | Coffee |
| Stay home or travel? | Travel |
If you could meet a famous person, living or dead, who would it be and why?
Neil Armstrong. I was fascinated back then when I saw the first man on the moon. Since then, I have always been very interested in everything about NASA and the Apollo program.
What actor would you want to play you if your life story were ever filmed?
Tom Hanks! He's good at playing regular people (laughs). And I also think he's a very charismatic actor.
What did your parents want you to be when you grew up? 
They really didn't have any preconceived ideas. They always said I had to find out those things for myself. 
What did they say about your decision? 
They were very pleased and always supportive.
Today you are an Applications Engineer at Steinemann Technology AG. Can you describe a typical work day?
I don't really have a typical day! I visit customers frequently to analyze their belt and sanding setups and to give them on-site advice. I have to write up a follow-up report for every visit, which I do in the office. For that I have to define the steps that need to be taken and make sure they are integrated in our processes. I also spend a lot of time preparing to conduct training classes on customer premises or here in-house.
What do you like most about your job, or what part of it do you enjoy most?
I like the fact that my work is so diverse. Every single customer situation is different. I get out of the office a lot on such visits and can travel the world.
The less exciting part of my job is the follow-up and office work It's also difficult being away from home so much: My family comes up short a lot of the time.

What is the funniest thing that has ever happened to you in all the years as a field service technician?
(laughs) In the USA, they once said I had a job like a 'MAYTAG* repairman', who waits all day for a service call that never comes, because the machines never break down.
*MAYTAG is a US household appliance brand. At the time, a corresponding ad was running frequently on TV there.
What was the most memorable event during all your customer visits?
I have gone on a lot of trips that required me to spend several months abroad. Once, in December 1990, I was in North Carolina. A predecessor machine – an old Bison – was still being disassembled on December 23rd. The new foundation was laid on December 24th and on January 1st we finished setting up. On January 2, production started up with the new machine.
Why did things work out that way?
The plant produced heavy/wide (9') particle board panels and the outdated predecessor machine had problems with that: It couldn't sand the panels to the required dimensional tolerances and the company was experiencing high belt wear. What's more, they could only use one type of sanding belt. No others could run on the machine because of its belt tracking control system. Our latest-generation machine was capable of sanding the panels to within the targeted tolerances. Thanks to the longer belt service life, sanding belt wear and use were also reduced significantly.
Service staff also have to deal with a lot of customer complaints. What situation do you encounter most often and what is the usual solution?
In my experience, the belt tracking control system is often neglected. Customers sometimes think: «As long as everything's working, don't touch anything.» But that can lead to machine downtimes or interruptions, which could have been avoided with very little effort.
What do you think is the solution?
The machine operator needs to be made aware of things like this. It's also one reason why we developed the «BOA» option, automatic belt oscillation. In training after every machine installation, we also make sure that on-site operators are well-trained and that they routinely check and adjust the settings even during production.
Ludwig's tips for correct sanding belt control:
Check whether the belt tracking control cylinder is correctly centered and a uniform oscillation cycle is ensured.
Check the condition of the belt tracking control cylinder and service it regularly using the repair kit (which can be ordered from Steinemann).
Check the condition of the belt tracking control unit. The pneumatic model generally needs to be serviced at shorter intervals. Make sure the unit is kept clean and check regularly to see that it is set to the right level of sensitivity.
What was the nicest compliment you ever received from a customer?
Some customers have said that our machines run like a Swiss watch. Or that our products are the Mercedes of the sanding machines!
Steinemann celebrated its 100th anniversary this year. What do you wish the company for the occasion?
I wish the company success in continuing to be as innovative as it is now, and in always having the right people in the future to promote an innovative approach.